FAQ
For details on orders, shipping or product specifics have a look through our Frequently Asked Questions.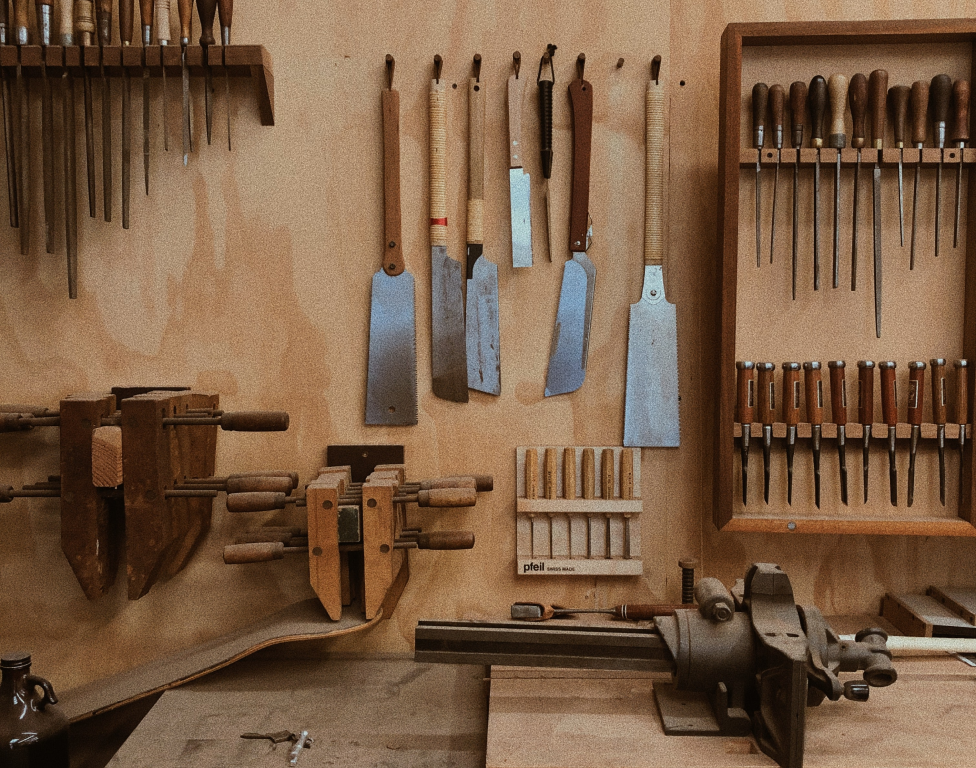 Orders
How can I make a pre-order?

You can make a pre-order by visiting our website at nomada.se
Can I cancel my pre-order?

You can easily cancel your order within 3 working days. However, if 3 days have passed, please contact us directly. As long as your order has not gone into production, we won't charge you for it. If your order has gone to production, we will do our best to find a solution. Please contact us as soon as possible at hello@normada.se . You can read more about our terms of purchase here.
Can I track my order?

As soon as your order is ready for shipment we will send you an email with tracking details.
Can I change my order?

You can change your pre-order within 5 working days. For changes requested after the 5 day grace period, please contact us at hello@normada.se
How can I make a return?

For items we have in stock, you can make a return or exchange within 14 days of purchase as per our terms here.

If you'd like to make a return or exchange, please send your request to hello@normada.se and we'll come back to you with details on how to make the return.
Production & Delivery
How long does it take to produce the Normada Sofa?

Production time is approximately 12 weeks.
How long does it take to produce the Normada Tray?

Shipment is done within 2 working days when in stock.
What are delivery times?

Delivery time for our pre-order furniture is up to 12 weeks from the day you place an order. 


For items we carry in stock, delivery time takes 2 business days.
How do you deliver my order?

Within Sweden we ship with different moving agencies, this way we deliver without packaging to save on waste. Internationally we safely package your items with cardboard materials. If you have a special request, please let us know.
Do you offer insurance for delivery?

We'll repair or replace any damaged materials or items that occur during delivery. Please let us know within 24 hours of receiving your Normada items.
Shipping & Payments
What shipping options are available?

Larger items are shipped to your door with a moving agencie. The team delivers the items and safely brings them into your home.

Smaller items are shipped via DHL. 
Do you ship internationally?

Yes, we ship internationally upon request. Please email us at hello@normada.se. Additional shipping costs will apply.
What are the shipping costs?

We offer free shipping within Sweden. 

For international shipping we charge according to where in the world you would like to have the Normada piece shipped.
Can I finance my purchase?

We're working on having this feature available soon!
Where else can I buy Normada products?

All Normada items are exclusively available for purchase on our website. 
How does leasing work?

If you'd like to know more about leasing, send us a request and we will get back to you. We will collect the furniture, restore it and sell/lease it again.
About Normada
I've seen the product descriptions on your website. How can I get more information?

Please give us a call and we'll be happy to answer any specific questions you might have.

+46 (0)70-134 56 78
Do you have a showroom I can visit?

Our upcoming pop-up shops and showrooms are published regularly on our website.
What materials are used to create the Originals products?

Our Originals collection is produced by hand and made of 100% locally-sourced, solid Swedish pine wood. The plywood is made of Finnish birch.
What materials are used to create the 3D products?

Our printed 3D collection is made of 80% bio-based oil and cellulose from nordic pine trees with PEFC™ certification.
The cushion

Fabric is made of 70% recycled wool.

The filling is made of pocket spring and HE.
What does open-source mean?

Our 3D designs are available free to download and only for personal use.
How can I recycle my Normada sofa in the future?
Warranty & Maintenance
Is there a warranty period?

All of our products are covered by the Swedish Consumer Purchase law and come with a 2 year purchase guarantee. 
How do I maintain my Normada furniture?

Hard wax oil

Treated Normada wood surfaces with hard wax oil to ensure durability and protection.

Use a damp cloth for daily upkeep. For severe stains, mix 1/10 soap with water. Remember to wipe away stains, avoid rubbing as shiny spots can easily appear.

For best results, if your furniture is enjoyed in a public environment, you should refresh the furniture once a year. If your Normada furniture is used at home, a refresh every three years is recommended.

Refreshing the surface is easy. Apply a new thin layer of uncoloured OSMO hard wax 3062 on a clean dry surface with a microfiber cloth. OSMO hard wax is bought in all well-stocked paint stores.

Laquered surface

For stains on lacquered surfaces, use a slightly damp cloth to wipe with. If it is a stain that does not disappear, use detergent without polish. Do not rub, but dab the surface, otherwise shiny stains may appear. Be sure to wipe off any liquids that spill. Be mindful of liquids such as coffee, wine and tea. Lacquered surfaces change color when they "matures". We suggest not using fabrics or tablecloths, etc. for a long time the first 3-6 months as temporary color differences can then occur.

Wooden furniture

Wooden furniture, solid or veneered, is constantly affected by humidity and heat. Dry air causes the wood to dry and shrink. High humidity causes the wood to swell and grow in volume. These changes create stresses in the material that can lead to veneer / solid wood cracking and cracking. Therefore, do not place furniture directly adjacent to a heat source, e.g. near an element, and do not display furniture in a very damp environment.
Where can I repair my Normada pieces?

Depending on your area we will help you find the nearest location for you to repair any Normada pieces. Please email us at hello@normada.se.