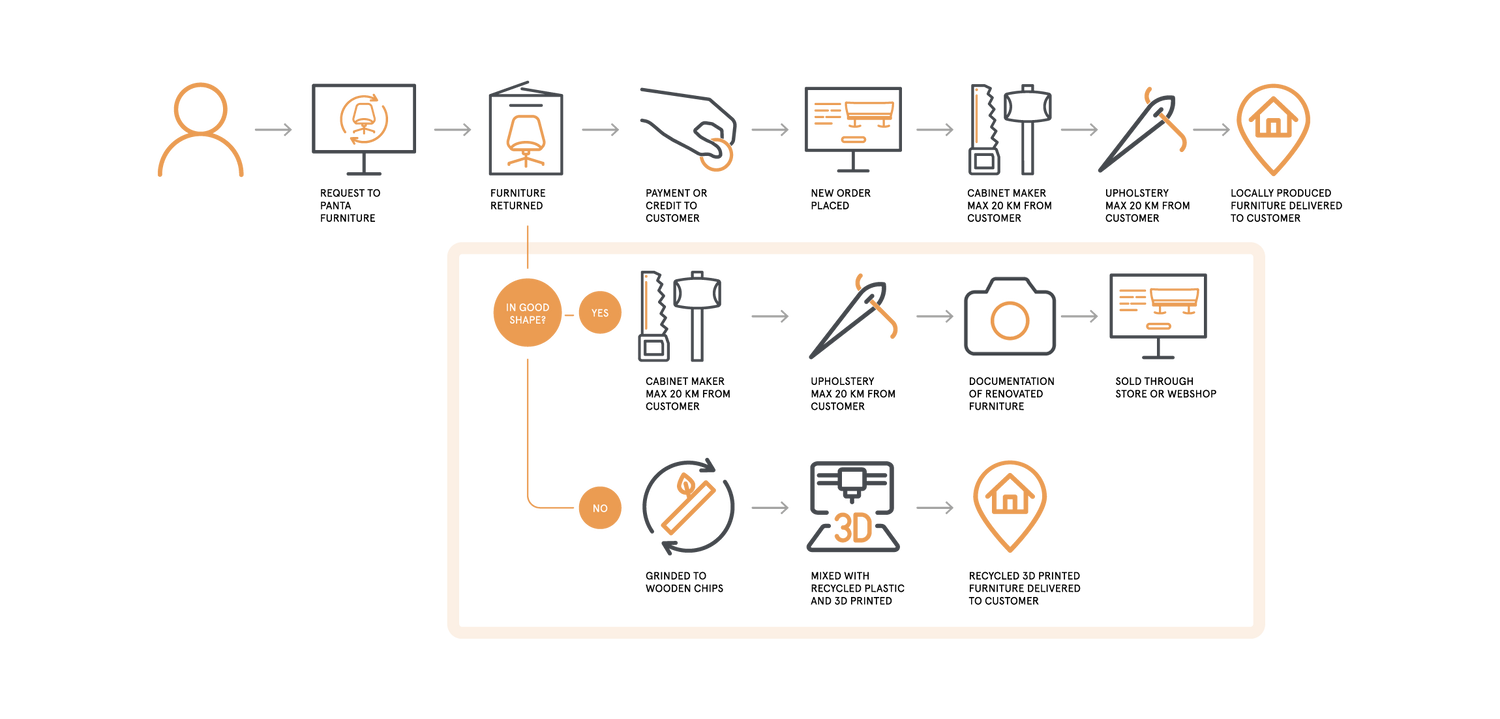 The Pant System
Furniture waste has grown enormously in recent decades and amounts to approximately 500,000 tonnes each year* in Sweden alone.
Sweden is aiming for a zero waste society. Our eco-system takes the country's recycling revolution one step further – from dumping rubbish in landfills, to recycling and reusing for future productions through the Normada Pant System. Where furniture can be returned and processed for raw materials to be used in the production of a new piece of Normada furniture. So when your living situation changes we help your Normada furniture change with it.
A big part of everything we do at Normada is centered around the belief in that what we do today have an impact on the world our future generations will inhabit. It is just simple everyday sustainability. People can hand in old clothes at stores and we already have the pant system for plastic bottles. In 2019 nearly half of the plastic on the Swedish market was recycled, meaning either processed and made into new products or incinerated for energy recycling.