For Architects
We operate with full circularity: from project design to implementation and delivery. Normada offer high quality Scandinavian design furniture. We also help our clients out with non-standard orders, custom-made and adapted to already existing arrangements or to the specific conceptual constraints of your project. Printing a piece of 3D furniture offers many possibilities and this is why we offer special terms of cooperation for architects and architectural studios.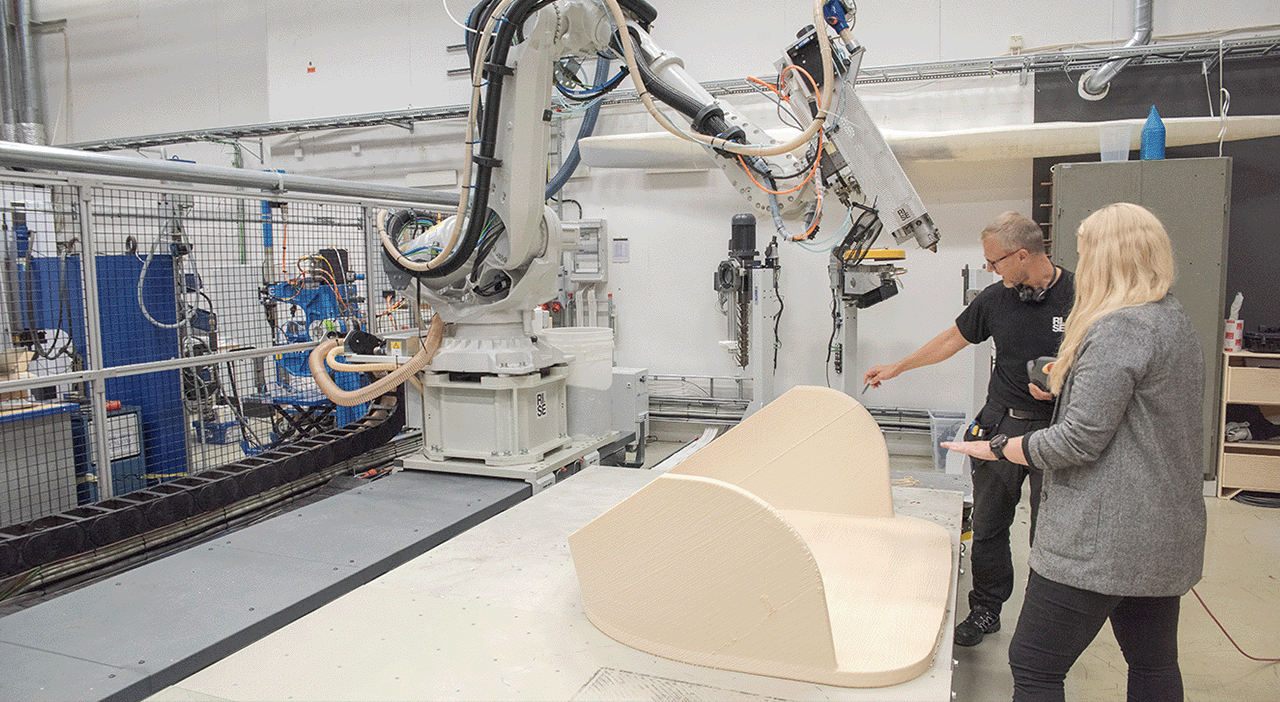 Miss Ambassador™ 3D
These sustainable chairs are printed from 80% bio-based oil and Cellulose from certified sustainably managed forests. Designed with a solid back and curved edges these innovative pieces are setting a new standard for sustainable furniture manufacturing.  All our 3D furniture can be custom color produced in colors from the NCS color system. Contact us for more information.
The Nest™
Our original Rocking Sofa is crafted by hand and made entirely from locally sourced Swedish pine wood. Smooth natural grains spotlight its clean lines while round edges and a curved back soften the sofa making it a staple item in every space. Comfortably seats three.
Looking for a 1 on 1 with one of our designers?
We work closely with architects to create functional, resourceful and sustainable environments that benefit a wide range of needs. And we are happy to work with you as well! Give us a call and we will hook you up with the right people at Normada.
Normada for Architects
Normadas main focus areas
Proximity is a critical perspective for us, not to import and export but to produce locally.
As a manufacturing company, our products, throughout their life cycle, impact the planet's resources and people's conditions, an impact that we work to reduce.
In that work, the UN's global
sustainability goals (Agenda 2030) help us to put our operations in a larger perspective and to direct our sustainability efforts towards the right things. Based on the 17 goals, we have identified eight goals we focus on going forward. It is a priority to focus on the goals closest to our business and where our efforts can make the most significant difference. We see the greatest opportunities in working with goal 12: Sustainable production and consumption.
We aim to find new alternative materials and locally reused materials. Therefore, we research new ways of reusing material and how to use less material in production.
Normada for Architects